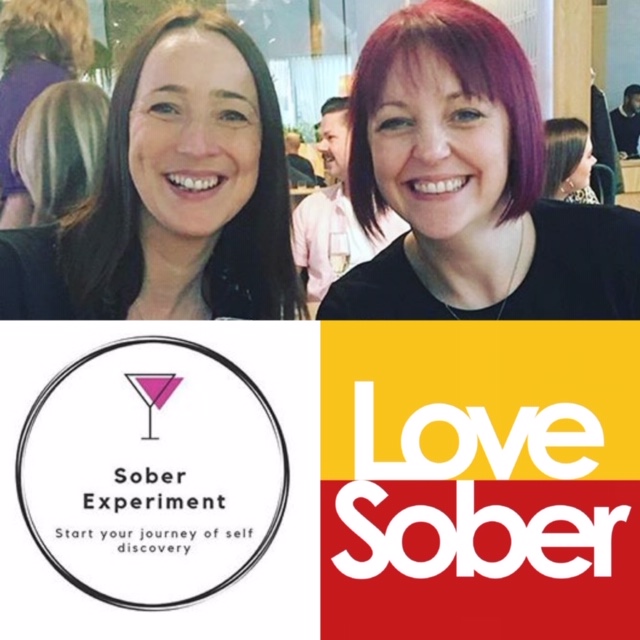 This week Mandy is joined on the pod by Lisa and Alex from Sober Experiment. It was such a great chat, we discussed familys, life, drinking, trauma and the adverse childhood experiences that perhaps are behind why we numb out with alcohol and the power of really healing. We talk about their brilliant work within the workplace to invite the sober curious for a sober experiment and all the work they are doing. Including their event at Redemption on March 28th with guest speakers, Simon Chappel, Sober Dave, William Porter and Mandy https://www.eventbrite.co.uk/e/the-sober-experiment-uk-tour-london-tickets-88427939347?aff=ebdssbeac sponsored by Vibe Drinks.
Their friendship is a beautiful thing to witness, and there is nothing better than listening to people's stories, being in awe of their bravery, spirit and journey, we really enjoyed this chat and we know you will too, so grab a cuppa and let's chat. X
Learn more about Alex and Lisa on their website www.soberexperiment.co.uk The Sober Experiment was founded by Alex and Lisa, best friends for almost 30 years. They have worked together, drank together, emigrated together and after a short period of time spent on their own life journeys, have now embarked on a sober experiment together.
Despite both having successful careers and settling down to family life, both had been using alcohol as a crutch for all sorts of relatively 'normal' reasons, alcohol began to play too much of a part in their everyday lives. One morning, Lisa called Alex to announce she was experimenting with sobriety for 100 days.  A year later, after Lisa had decided sobriety was a permanent fixture, Alex joined her.  Together they have shared experiences beyond their wildest dreams and decided sobriety was just too good to keep to themselves.
They both realised that it wasn't necessary to be labelled alcoholic in order to want to improve your lifestyle and become a healthier version of yourself.  Through shared and different life experiences, they realised that although on the same journey, their pasts and present situations were so different that they could touch the hearts and minds of so many different people and turn their negative past into help for others. 
They agreed that change was needed and wanted to create a platform where the stigma surrounding alcohol and alcoholism could be removed.  The Sober Experiment was born and in such a short amount of time, they have been able to bring their services to help others.  As an IPHM accredited training provider, The Sober Experiment now works interactively with groups of people in the workplace to allow them to ask anything and say anything in a safe environment with no stigma attached.  Alex and Lisa ensure everyone they touch has a raised awareness surrounding the impact of alcohol on wellbeing, from CEOs to Managers to Staff to Students, and provide the tools to allow people to support others by knowing how to identify and refer concerns.
So many people use alcohol along life's pathway.  From wetting the baby's head, to raising a glass at a funeral but the conversation of alcohol as an addictive substance is avoided until it is too late.  Alex and Lisa want to change this and start having these conversations before a person becomes addicted. The Sober Experiment provides a safe space and support for everyone who chooses not to drink alcohol (either for social, religious, cultural or personal reasons) for people to be a part of and to talk without the fear of being labelled and encourage open and honest conversations.