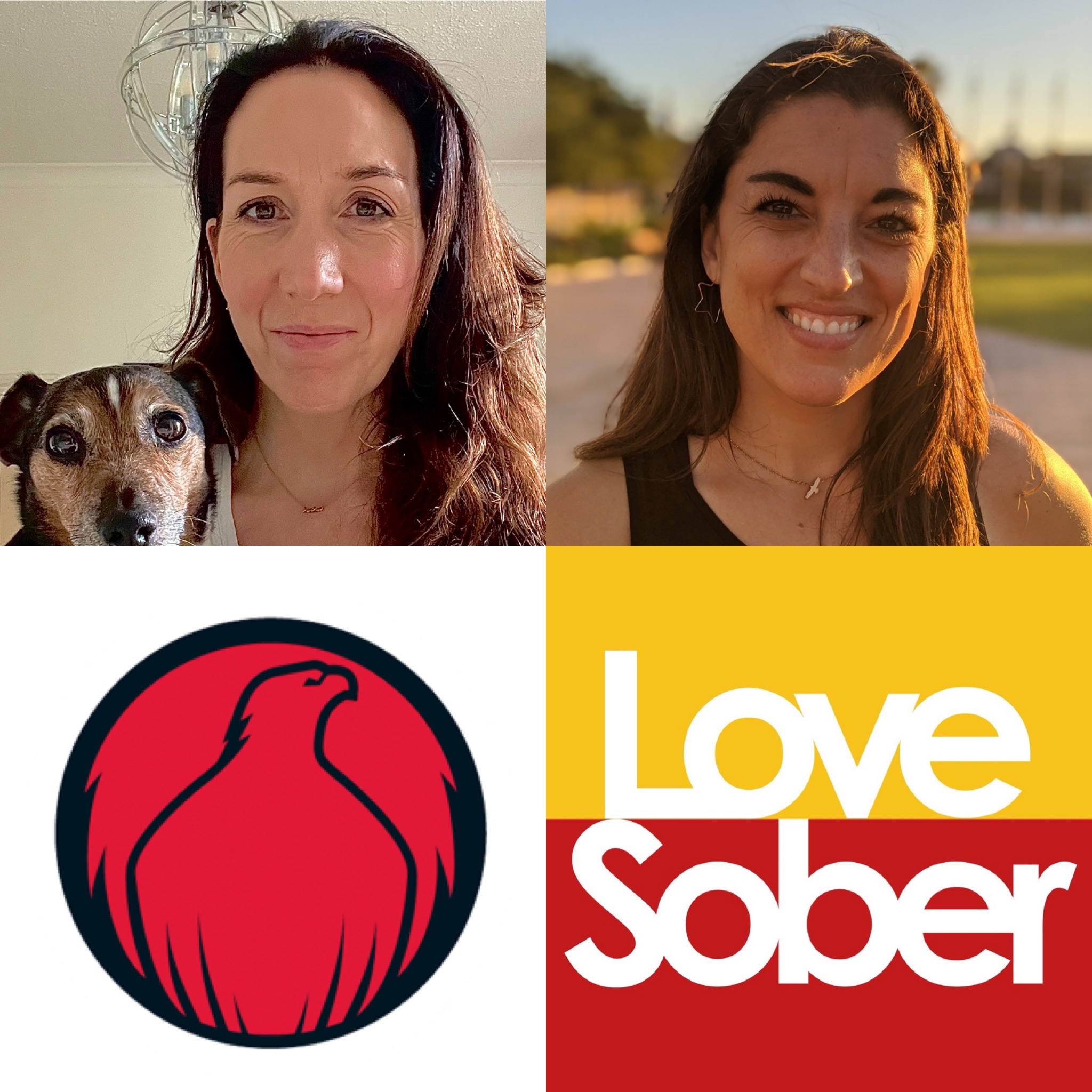 This week on the pod, Mandy interview Lois Beim and Liz Mckean from The Phoenix @riserecoverylive 
Liz McKean is a Yoga Teacher and Person in Recovery.  Born and raised in Western NY, she lives in Tampa, Florida with her husband and rescue dog and cats.  After years of struggling with anxiety and drinking, she found strength and sobriety on the yoga mat, and soon after found community with The Phoenix.  In her current role of National Virtual Program Manager at The Phoenix, Liz helps bring the sober, active community to people across the country and beyond through live streaming events such as fitness, yoga, meditation, and social gatherings.  She also teaches yoga within her community, and at a local treatment center.  There is nothing she'd rather do than work for and with people in and seeking recovery.  Sharing her story and the joy of community and yoga is the honor of her life.
Lois is a yoga teacher, personal trainer and fitness instructor and has been sober for around five years. She lives in Surrey with her husband, three children and two Jack Russells. She was brought up in Belfast during the troubles and previously worked in the police. She began drinking as a teenager and used alcohol to numb difficult emotions and escape crippling shyness. She initially began exercising in order to be fit for her job, but began to notice other benefits including increased confidence and better mood. Yoga took this one step further and taught her self compassion and allowed her to connect to her body and feel at peace. She has been volunteering for The Phoenix sober community for over a year teaching yoga and meditation.
In this episode we talk about exercise, yoga and community, how together we are stronger than stigma and what the amazing people at The Phoenix do. 
To find out more and join a class you can go to https:/www.thephoenix.org follow @riserecoverlive or @power_yoga_cobham
Grab a cuppa and let's chat!