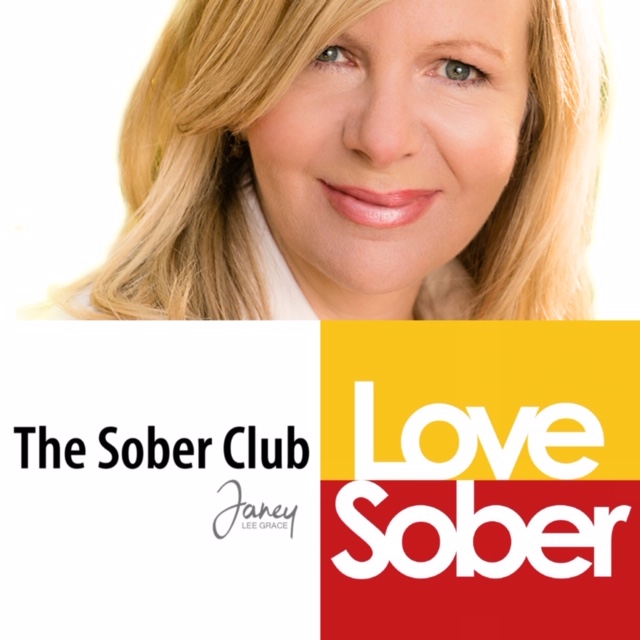 In this week's episode we are delighted to talk to fellow coach, community and podcast host Janey Lee Grace.
Janey Lee Grace is an Amazon No 1 Best-selling author, speaker, and co-presenter on the UK's biggest radio show, BBC Radio 2's  Steve Wright in the Afternoon.  She runs the popular recommendations blog www.imperfectlynatural.com
Janey has written five books on Holistic living including the number One Amazon best seller Imperfectly Natural Woman and currently writes columns for many magazines, and runs training workshops and consultations on Media Breakthrough for holistic businesses and solopreneurs.  She hosts the annual Janey Loves Platinum Awards to recognise the best in natural and organic products and services with categories for practitioners and wellbeing authors.  After ditching the booze Janey launched a podcast 'Alcohol Free Life' focusing on sober self-care, she gave a TEDx talk Sobriety Rocks-Who Knew! in July 2019 and launched The Sober Club in Sept 2019, a membership portal and community for people who are committed to sobriety and want to 'upscale' their life without the booze.  Its all about the 'Whats next?' so members range from Day 1 to 6 years.
Janey is passionate about encouraging people to ditch the chemicals, focus on great nutrition, selfcare, and finding their purpose as she found for herself that quitting the booze was the missing link in the 'holistic living' picture. She also offers coaching and is trained in EFT and Matrix Re-imprinting.  Janey is married, lives in Herts and has 4 children aged 14 to 21.
We had a great time talking to Janey, she is such a positive advocate for sober living and doing so much for the sober community, so grab a cuppa and let's chat X
@janeyleegrace
https://www.thesoberclub.com